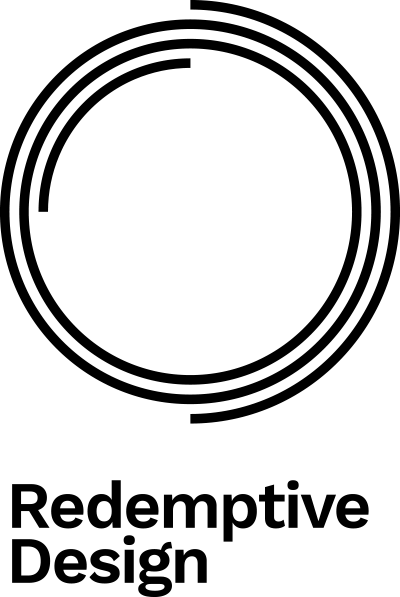 Welcome to the Redemptive Design Library
Redemptive Design is a fresh approach to forming Christians who embody the way of Jesus in the world.
The Library is where you'll find the latest thinking, research and case studies about Redemptive Design. Get greater insight into the frameworks and tools and how to apply them.
To view a borrowing and fair use policy:
Earlier this year I had the privilege of getting to know some of our Seed community by connecting with some of our alumni. I was really after some information and feedback that could help us move forward with our programs and learn from past iterations of our entrepreneurial pathway. But I was not expecting to be so impacted by their stories of God's faithfulness and their testimonies of where they've seen God at work.  In conversation with one participant I was powerfully reminded of the mystery of God's will and His ways. He mentioned how God is constantly planting seeds and it's our privilege to nurture those seeds. Having grown up on a farm, he understands first-hand how hard it can be to have patience — while waiting for a shoot to spring up, you can't see what's happening underneath and doubt can creep in. He has this incredibly patient approach to his work where he's longing to see something grow rather than just make something happen. He said to me, "the Father has a garden and He wants to walk with us in it and in that place many of our compulsive behaviours fall away and we flourish more fully but, to invite others into it then we need to enter into it ourselves."   To me, this is such a compelling portrait of what it looks like to live in a rhythm of participating in God's redemptive work.   Another participant has seen God's redemptive work in action. She shared her testimony of God's faithfulness, a breakthrough of provision in the eleventh hour! When she'd exhausted every avenue, having been faithful to the vision, she saw God move powerfully. She shared with me this gem: "We see more of God's glory when we're put to the test and are on the limit, on the edge. It is more glorious when it's not handed to you on a silver platter."  Her story resonated so strongly with me. When those shoots finally start to spring forward, when that bright green growth pops out of the soil, it is even more glorious when we know with total assurance that really, we did nothing to bring this about. It was God alone, in His sovereignty and His power, that growth happened.   How privileged we are to be part of his incredible redemptive work in this world, so that we get a front row seat in witnessing God's glory, again and again. 
Discover our library of Redemptive Design Resources


Discover our curated collection of articles from various sources on the concepts of Faith & Work, Innovation, Entrepreneurialism and Formation.

Our collection of Tools is designed to assist you in your pursuits in purpose, calling, business and faith.

Be inspired by stories of change from our Seed community!

Listen as we interview a range of changemakers who are leading their industries in showing the world what Jesus is like.
Join Our Community of Practise
Discover our range of courses.
FAIR USE & BORROWING POLICY
Borrowing Policy
Users are required to sign up as members of the Library before being granted access to the resource collection. The collection is accessible in the following formats:
Download – Many of the resources in the collection have been offered free for download by the authors as an open source contribution to the advancement of thinking and research in Redemptive Design.
Online – available for reading online while inside the library
Fair use copying – Library resources that are not marked for free download and use are subject to a fair use policy that is a condition of continuing membership of the library.
Fair Use Policy
The Copyright Act 1968 (Cth) allows people to use copyright material without the copyright owner's permission in certain situations, including fair dealing for specific purposes. The purposes for which you may copy material from this online library are:
Fair dealing for research or study
You can use the material for the purpose of research or study, provided the use is deemed to be fair, that is, 10% or less of the number of pages or material in a single library item).
Fair dealing for criticism or review
You can use the material for the purpose of genuine criticism or review, provided that you acknowledge the author and title of the work.