Redemptive Design is a distinctive approach to design that is deeply aligned with the Christian story.
Originally developed by Seed, the collective vision for the Redemptive Design framework and toolkit is that it will be used by followers of Jesus around the world to help them imagine new possibilities for their own context, then create products/services/strategies that disrupt brokenness and injustice, giving people a taste and see experience of life as God intends it to be.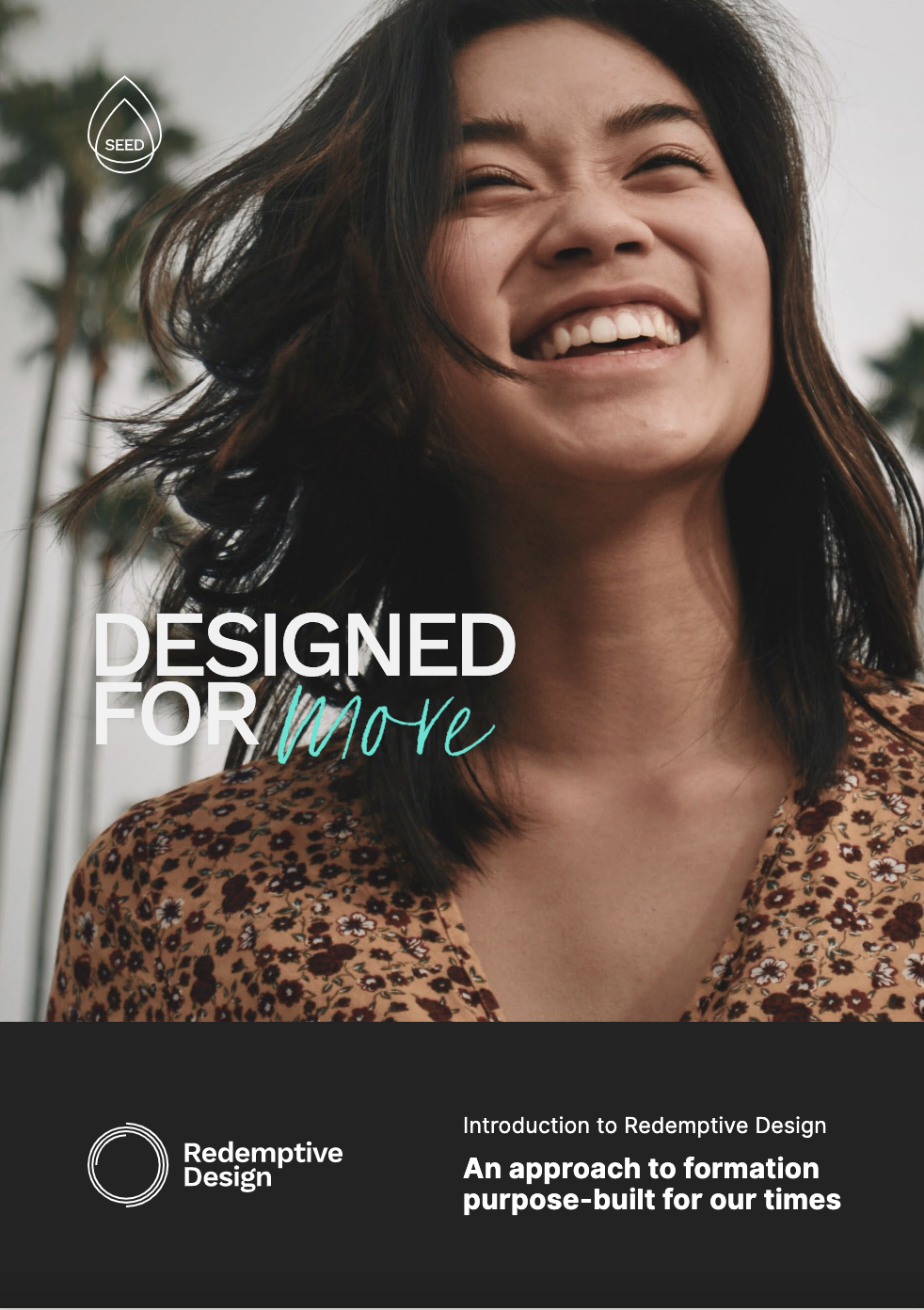 DOWNLOAD THE
REDEMPTIVE DESIGN PDF
Translating Christian belief into tangible reality
Stories of Redemptive Change
In 2018 JB met Greig from the Salvation Army. Greig had been tasked with the job of creating, implementing, and embedding innovation within the Salvation Army, not a small task by any stretch. Listen to how Seed was able to help Greig and the Salvos successfully launch and embed innovation in such a large organisation. To find out how Seed can help your organisation, go to CONSULTING. 
When Covid hit in 2020, Transform Aid International needed a new approach to their work and they needed it fast. Working with the Seed Redemptive Design process, they were able to re-imagine their Strategy and successfully shift their direction in order to continue to provide the programs and support in a Covid safe way.
Georgia Lovell – Manager, Government, Public Policy and Sustainability At Suncorp Group – shares her experience of the Seed Marketplace Leaders Program. Find out more, go to MARKETPLACE.
The Framework
Redemptive Design draws on a variety of models – Design thinking, Human Centred Design, Business Modelling, Systems Thinking, Collective Impact, Asset Based Community Development and others – but reframes them by building an approach to design that starts from the foundation of the Christian story, then draws deeply on the rich resources of that story throughout the design process.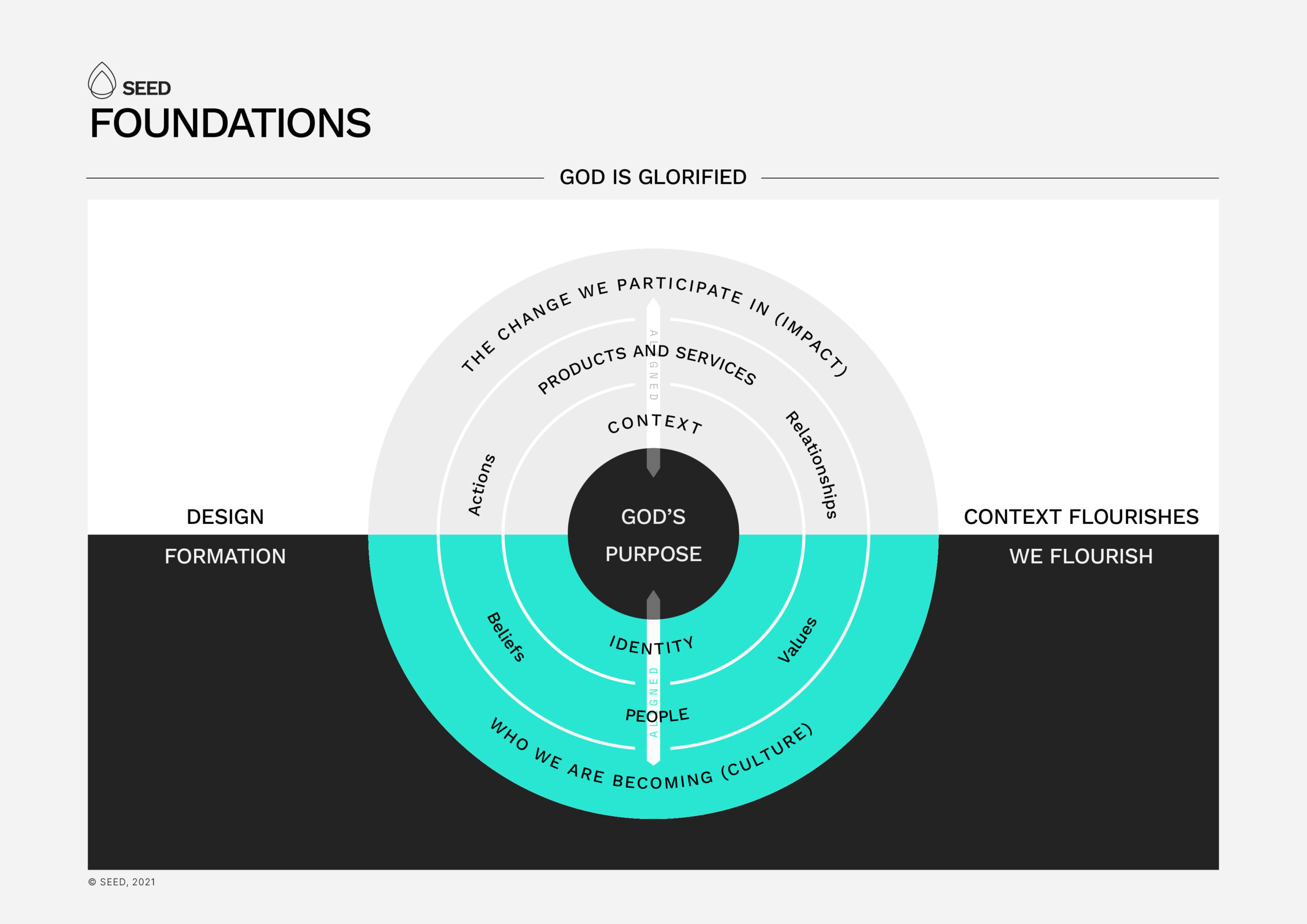 The Redemptive Design Framework has an extensive toolkit that supports the process by providing a mechanism to capture your thinking and testing. The tools both enhance your creativity and imagination while also refining and bringing clarity. Some of the primary tools are introduced below. Together they will help you deeply understand your current context, then imagine and create an alternate future that is more aligned with God's design and intention for your context.

Get Started
Our Design coaches and consultants have helped individuals and organisations in multiple countries and contexts design innovative solutions to real world problems.
We are committed to helping you achieve your mission and maximise the redemptive change you bring in society.
Redemptive Design Consulting Enquiry
Seed are the original creators of the Redemptive Design framework
We are a growing community of changemakers – designers, entrepreneurs, creatives, activists, facilitators, coaches, investors, donors, marketplace leaders – who are committed to following Jesus and witnessing to Jesus while we create positive impact in the world.
We're using Redemptive Design in our own contexts – spanning multiple industries, issues and countries.
Together we're continuing to develop and refine the practise of Redemptive design. We would love you to join us!