Formation and development program for emerging leaders seeking to be a redemptive influence in their industry or context.
EOI Marketplace Changemaker Community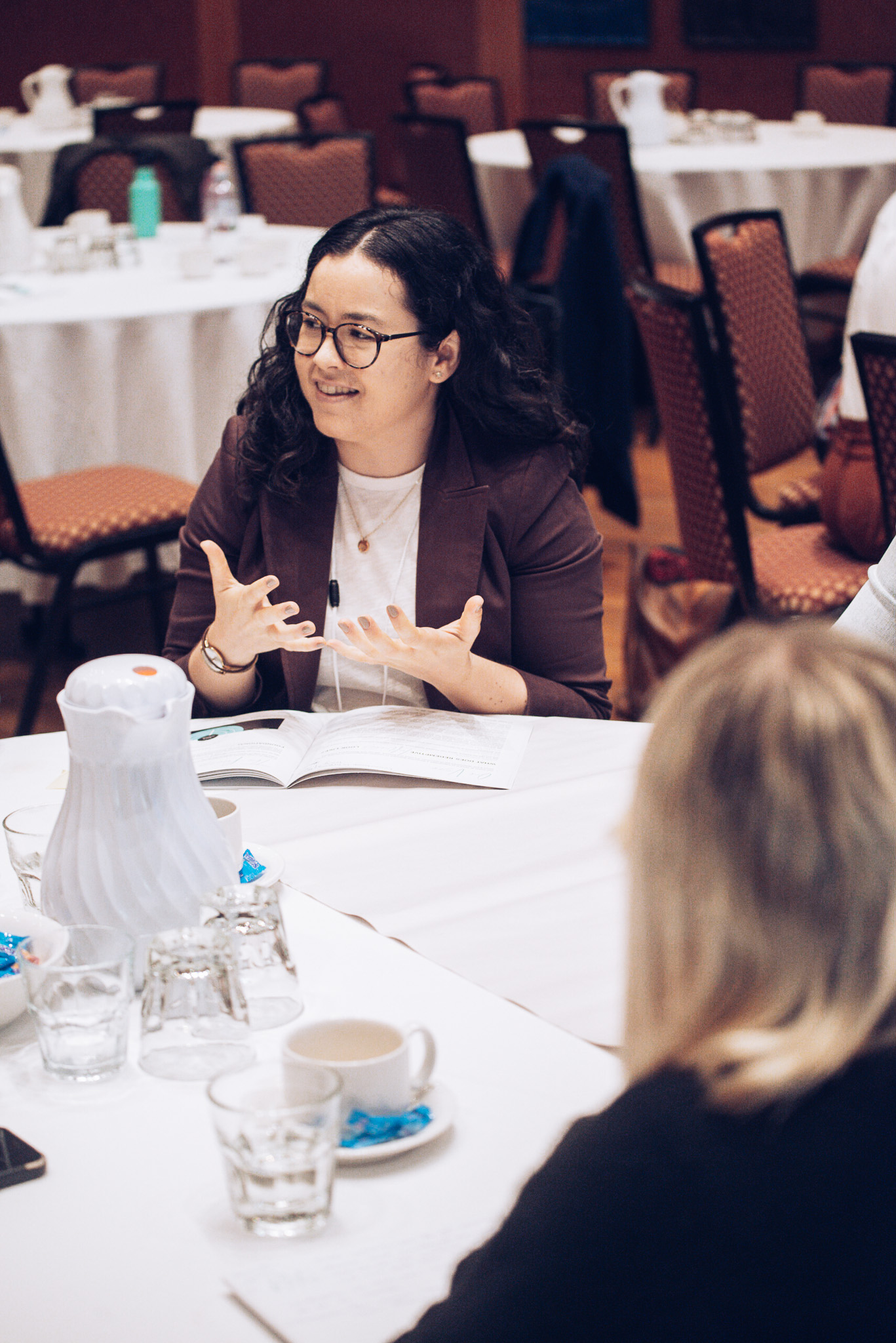 The support you need to bring change where you are
What you do matters! Your workplace and industry matter to God. The marketplace is where God has called you to serve and make a difference.
It can be challenging when things in your context don't align with God's story. But God doesn't just want you to survive, God is calling you to bring redemptive influence right where you are. 
Through this program you will:
Grow deep in the way of Jesus.
Imagine new possibilities for your context.
Get support and investment from mentors to bring those possibilities to life.
Join a community of like-minded changemakers.
To download the full Information Pack, fill in your details below.
Invest in your Professional Development.
The Changemaker Community for Marketplace Leaders is a great option for emerging leaders looking to invest in their Professional Development. The program provides:
Enhanced leadership capabilities
Spiritual Formation
Increased skills in design and innovative thinking
Networking & Connection
This investment into your leadership will help drive a forward-thinking, innovative and creative problem-solving skills throughout your career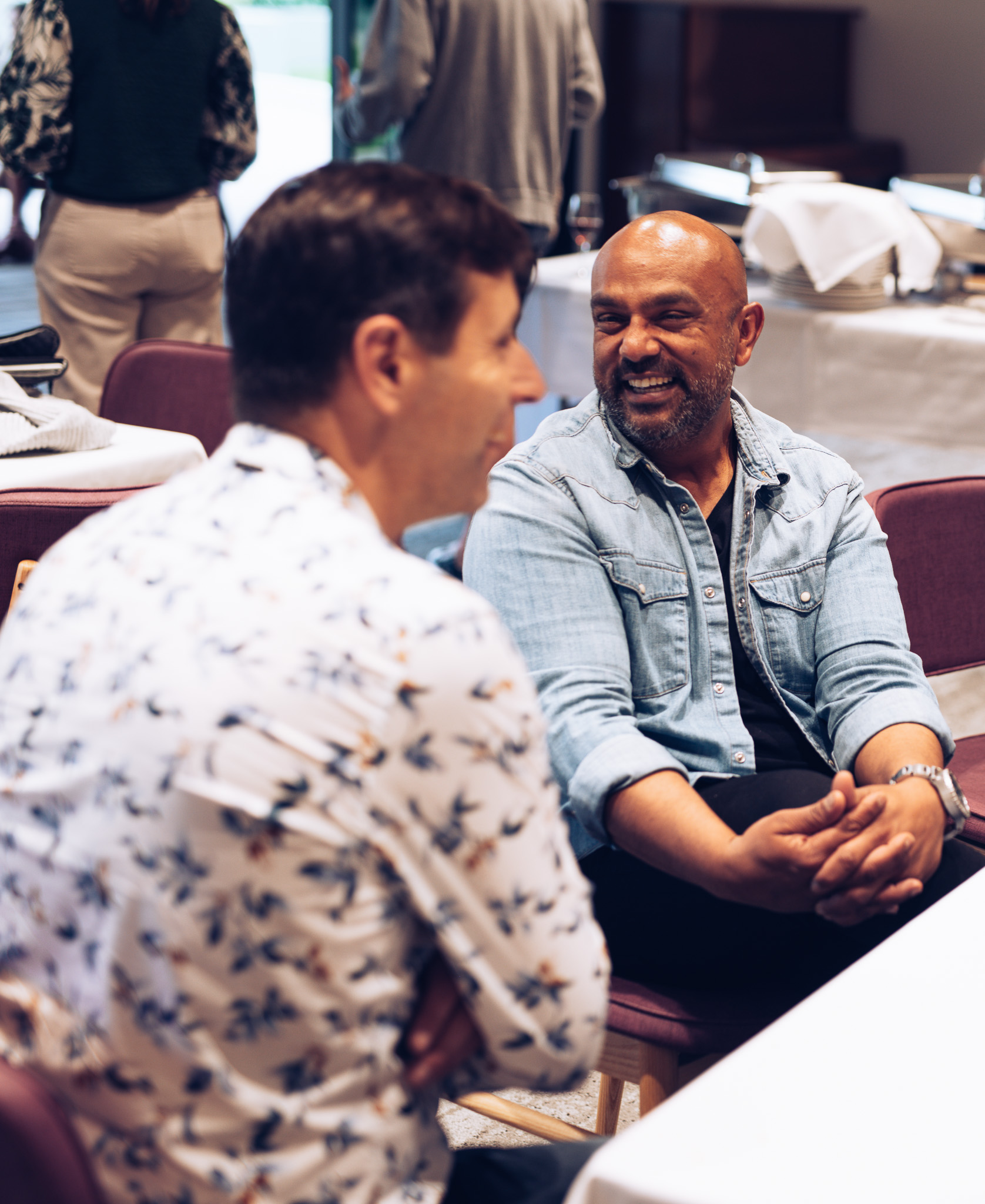 Personal Formation & Leadership Development
We'll help you grow deep in the way of Jesus, develop practices that will grow a humble confidence to lead in your context and reflect the way of Jesus while navigating the challenges  you face in your workplace.
Redemptive Design process for your context
We will work alongside you to make a tangible positive difference in your context, imaging new possibilities for the flourishing of your industry or workplace.
Get support and investment from an amazing group of mentors and coaches – Marketplace Leaders who have walked the road before you. Check out our Mentors below.
Connect with others who are seeking to faithfully follow Jesus in the Marketplace. Wrestle together, pray together, imagine together.
Applications for our next intake are open!
EOI Marketplace Changemaker Community
Stories from Marketplace Leaders
When Georgia discovered that faith and work were not two separate parts of her…
Georgia Lovell – Manager, Government, Public Policy and Sustainability At Suncorp Group – shares her experience of the Seed Marketplace Leaders Program and how it changed her perception of faith and work.
Matt Johnson shares his experience of the Marketplace Leaders Program.
Matt Johnson, Finance Manager, shares his experience of the Seed Marketplace Leaders Program and how it impacted his understanding of his role at work.
STRUCTURE
The program runs for 9 months with the next intake commencing in late 2023. The program begins with a full day intensive followed by evening, monthly peer sessions. These core peer sessions are supplemented by other opportunities to engage in one-to-one coaching, mentoring with seasoned leaders and the annual Seed Summit. The Summit is an opportunity for you to engage with Seed's vibrant community of changemakers, receive input and inspiration, and create invaluable networks.
CURRICULUM
The focus for the curriculum is to create an environment where you are able to grow alongside both peers and mentors. It is an intentional and relational approach to formation.
There is great content, but the focus is on applying faith to life, helping you navigate the personal and professional challenges you face in your workplace context each day. We'll help you live out the way of Jesus and consider how you might be part of bringing redemptive change where you are.
The core aspects of the curriculum are:
Personal & Spiritual Formation
Leadership Development
Creating Redemptive Influence
To download the information pack, click here.
PRICING
Full fee for the 9-month program is $1700
Fees include:
All peer sessions and coaching sessions,
All accommodation and meals for the Seed Summit;
All training resources and materials;
Any other costs, including flights and/or travel to the Summit , are the participant's responsibility.
PAYMENT TERMS
Payment of fees is the sole responsibility of the applicant.
Full payment can be made upfront or based on the following payment schedule.
| | | |
| --- | --- | --- |
| 1st Payment | $850 | Due upon acceptance |
| 2nd Payment  | $850 | Due mid-program |
| | | |
Please contact us directly if you have questions or specific requests re payment terms.
APPLICATIONS & SELECTION
Each cohort is limited to 8 participants. Places will be offered to applicants who fulfil the following criteria:
A demonstrated desire to grow in both your Christian faith and your capacity as a changemaker
A commitment to seeking redemptive change in your context.
Demonstrated maturity in your Christian faith.
Demonstrated leadership capacity.
Willingness to learn and be challenged by both coaches, mentors and peers.
 All applicants may be subject to reference checks.
Applications for our next intake are currently open. Once places are filled, subsequent applicants will be placed on a waitlist.
If you know others who would benefit from this program please nominate them here. All nominees will be contacted with more information about the program.
YOU WERE DESIGNED FOR MORE. BE A REDEMPTIVE CHANGEMAKER.
DOWNLOAD OUR REDEMPTIVE DESIGN PDF FOR MORE INFO