John Beckett
FOUNDER & CEO
Neridah Morris
MARKETING & COMMUNICATIONS MANAGER
Anthony Sell
DIRECTOR OF DESIGN & LEARNING
Erik Houmes
COACH & FACILITATOR
Doreen Chew
FINANCE/ACCOUNTS
John's passion is helping individuals and organisations to develop and articulate a clear sense of identity and purpose, and to find the places where their own stories fit with God's story and God's purposes. Too often people feel like living a life aligned with God's purposes is too difficult to grasp, so John developed Seed as a vehicle to help give people the agency, support, resources, networks and confidence to create a new chapter to their stories. His hope and prayer is that Seed will help many to step into their God-given purpose, for the sake of the world and the glory of God.
Neri is the Comms & Marketing Manager for Seed. With a background in events, online retail, comms, and marketing, Neri originally joined the Seed team as the Purpose Discovery Team Leader. A business owner herself, Neri understands the challenges entrepreneurs and business owners face which is why she is passionate about the work of Seed. As an alumnus of the Seed Pilot Incubator Program, Neri is a passionate businesswoman with a desire to see business used for the good of everyone and by doing so, create and craft entrepreneurial journies that bring heaven to earth. Check out Neri's business Thread Harvestor her Blog and watch the Thread Harvest / Seed story
Anthony is married to Karen and they are blessed with a beautiful family. A daughter Bethany currently studying at Bible College. Their son Jake is married to Trista and they have a son, Vincent.  Anthony became a Christian around the age of 18 and has been involved in full time ministry for 24 years in local church, community based and international ministries. He has been involved in founding new ministries, organisational formation and development, church leadership, project management and program design. During his ministry, he has developed skills in team and organisational leadership, strategic planning, program evaluation, consultation, mediation, governance, international community development, social service provision and tertiary and community based adult education.
Erik is an experienced change management and business consultant. He started his own business 'SEE Consulting' after working for 13 years with ARCADIS, a global engineering and consulting firm. SEE Consulting supports people and organisations with organisational development, such as strategy development, change and transformation management, business modelling and interventions. As a Master in Change and Implementation management, Erik developed a set of skills leading organisations in complex situations of change. 
Erik is passionate about making social change and justice visible and practical. He worked as a pro-bono consultant and volunteer for a number of Faith-based and Not-For-Profit organisations, such as International Justice Mission, Tear, Soul Survivor and Refugee Aid.
Purpose and passion are what drives Doreen. Being the bookkeeper for Seed, she believes in honesty, integrity and being meticulous with any presented work opportunities. Other than balancing and maintaining the books, she dreams to utilize her experience in events, administration, accounts and student services management skills in both the Arts and Business industries in the near future.
OUR COACHES & FACILITATORS
Tim Goh
CO-FOUNDER, SEED MELBOURNE
Kara Martin
COACH & FACILITATOR
Mark Dando
COACH & FACILITATOR
Gershon Nimbalker
COACH & FACILITATOR
Tim is a passionate thinker and an innovative entrepreneur who works tirelessly at integrating his theology with life and work. He brings particular expertise to the task of helping others imagine the ways that theology and faith intersect with their own lives and vocation. He brings a diverse range of experiences as a doctor, a startup entrepreneur and an investor to this task. He also has extensive experience and expertise in the area of business model development.
Kara Martin is Project Leader with Seed, lecturer at Mary Andrews College, and was formerly Mentor Educator with the Christian Medical and Dental Fellowship of Australia (Victoria), MBA Curriculum Developer with Excelsia College, and Associate Dean of the Marketplace Institute at Ridley College in Melbourne. She has worked in media and communications, human resources, business analysis and policy development roles, in a variety of organisations, and as a consultant. Kara has a particular passion for integrating our Christian faith and work, as well as helping churches connect with the workers in their congregations.
Mark is a leading thinker and practitioner in product design and innovation. He is a lead consultant in Seed's accelerator program and involved in developing Seed's work with start-ups. Alongside his work with Seed he also acts as the digital strategy consultant to a number of large organisations in Australia, the UK and the US spanning Media, Film, Telecommunications and Finance. He is also on the advisory board for a global start-up accelerator and mentors other start-ups.
Gershon Nimbalker has a decade of experience working on issues of international justice. He has been the creator and lead author of the Ethical Fashion Report and the Ethical Electronics Guide, world leading research that examined the practices of corporations around the world to mitigate the risk of slavery and exploitation. He has lead and grown grass roots movements to campaign against international poverty and labour rights violations. He has also authored policy reports on child and maternal health, water and sanitation and Australia's contribution to the Sustainable Development Goals. Prior to this, he worked in finance and business development. Gershon has degrees in Business and Commerce as well as a Masters in Social Change and Development. Gershon is passionate about seeing people and communities mobilised to end injustice.
Jude Barraclough
BOARD MEMBER
Andrew Cork
BOARD MEMBER
Ross Piper
BOARD MEMBER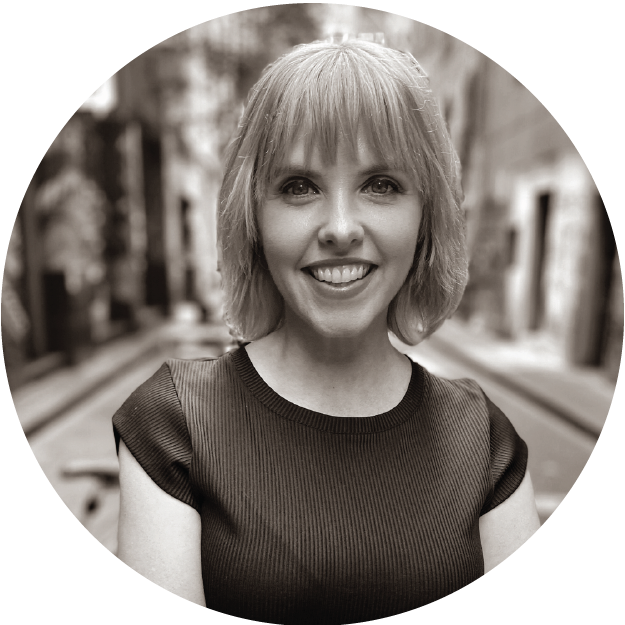 Michelle Farrall
BOARD MEMBER
Judy joined the Smith Family in October 2014. She leads the development of The Smith Family's strategy and critical projects, as well as managing its planning frameworks and key organisational processes. Judy has previously held leadership and strategy roles in large corporations, including The GPT Group, Rabobank and Wesfarmers, as well as consulting in strategy to both not-for-profit and commercial organisations. She has a depth of experience in strategy, leadership, governance, corporate affairs, research and mergers and acquisitions, alongside a passion for contributing to positive social change.
Andrew is a commercial lawyer and ideas man. He has broad experience in commercial contracting (including technology contracts, software agreements and large outsourcing arrangements) and property law (including the financing and development of large scale real estate and infrastructure projects). He is currently a strategy advisor at King & Wood Mallesons (a top 30 global law firm) – working with the firm's Executive Team to put the firm's strategy into action.
Ross Piper is the Chief Executive Officer of Christian Super.  He has over 25 years of leadership and management experience in corporate and non-profit contexts. Prior to Ross' appointment as Christian Super CEO in Jan 2018, he was COO with World Vision Australia and also served with World Vision International for several years in the Middle East and various countries of the former Yugoslavia. 
 During his career Ross has held a number of positions in the corporate sector, primarily in investment banking and mining. He was Head of Corporate Risk for Macquarie Group for several years, and his early professional experience was gained in the mining sector, where he worked in the area of Native Title and business development. He has served on several boards, including six years as a Board Member and Board Chair of AgroInvest Foundation, a large microfinance institution serving rural families in Serbia and Montenegro. He also served on the board of the Shared Value Project in Australia, and is currently on the Board of the Responsible Investment Association of Australia.
 Ross' formal qualifications include a BSc (Geophysics), GradDipEd, and an MBA (Deakin University in Australia). Ross is married to Sarah and has four children.
Michelle is co-Director of The Future Leader Group – an organisation focused on leadership development, organisational culture and strategy. Michelle has 20 years' experience as a brand, communications and coaching professional in the not-for-profit, corporate, education and international development sectors. She also serves as a Board Director for Transform Aid International and Common Grace.
YOU WERE DESIGNED FOR MORE. BE A REDEMPTIVE CHANGEMAKER.